The most impactful webinars and virtual conferences in the world.
Features for hosting the most meaningful, memorable and productive Virtual Events
Video conferencing and virtual events with uniquely powerful tools for participation, engagement, production, and monetization
With features that allow for creation of all types of virtual events from those requiring the most sophisticated presentation production to those for which audience interaction and participation are key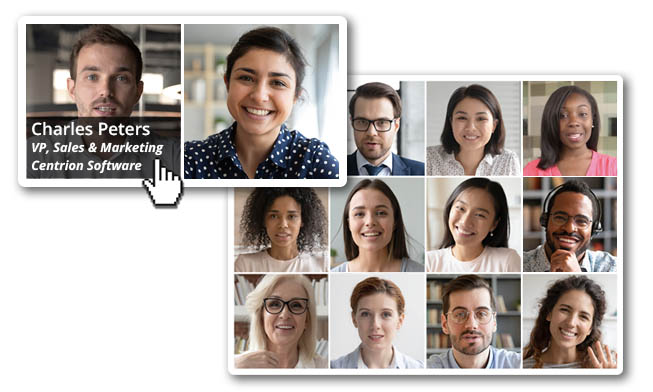 Private Chats allow groups from 2 to 12 participants to assemble together in roundtable discussion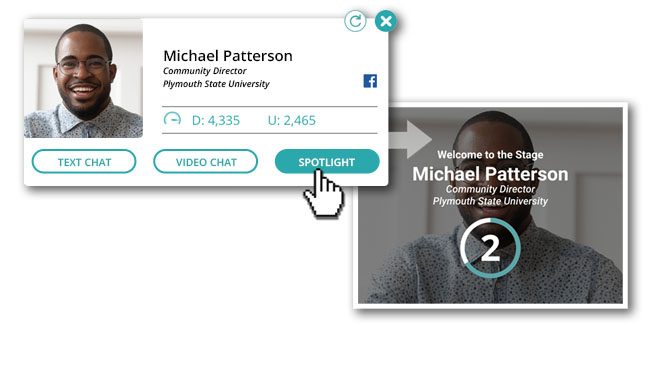 Promote any of 2500 participants to the stage with a single click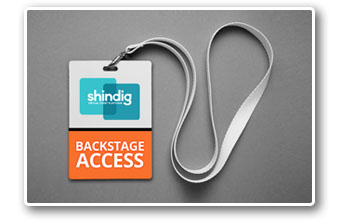 Video Chat Backstage to screen questioners or prepare speakers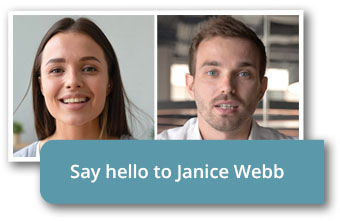 Networking Prompt randomly pairs willing participants into private chats to kick off socializing and networking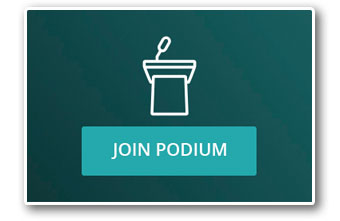 Open the floor for town hall style 1st come, 1st served audience contributions
Networking and Enhanced Engagement
Private video chat
1 click instant initiation of private video chat with fellow event participants. Groupings of up to 12. Unlike "Breakouts", participants move between convos at will and still see and hear the presentation shared from the Stage.
"Work the Room" Networking
See all while circulating around able to join others in conversation as naturally as at in-person events. Great for VIP Receptions, Virtual Gala's, Fundraisers and Sales events. Bring your online education offering to a new level with virtual classes where instructors can easily transition from addressing the entire class to giving individualized or small group instruction.
Participant Search
View real-time images of participants; their names, and associated info. Hosts can customize required data fields for users upon entry. Search on any customizable NameTag fields ( ie, name, company, affiliation, role or suggested icebreaker).
Pairing
Prompt virtual networking and socializing by triggering the pairing of willing attendees into private video conversations. Great to deepen community and foster discussion and collaboration.
Managed Private Chats
Arrange for private chat groupings of 2-12 participants each either randomly, by sorting on associated metadata fields, or by customized assignment. Save past pairings for reconstituting teams as desired.
Breakout Rooms
Easily create sub events for large groups of attendees to divide themselves into sub groups as desired. Label sub group breakouts for east self selection Connect all through CTA buttons, a Virtual Lobby or Event Directory.
Customizable NameTags
Foster community and productive interaction by having people identify themselves appropriately, be it by identifying roles, organization or topic of interest. Fields show on rollover and are editable during the event.
Privacy Lock
Ability to make joining in private chat with someone subject to approval at participant's option. Host also has ability to turn on privacy lock for all participants as a default setting.
Dynamic Private Chat Control
Manage your event as it transitions from meet & greet and informal discussion to formal presentation and back again by use of House lights to make audience view disappear and turn off ability to private chat.
Multi-Session Event or Conference Support
Concurrent Conference Events
Host concurrent events or series of events in tracks or otherwise, spread out across a single day, multiple days, weeks, or months; with registration for the entire conference or individually by session, and all connected through a Multi-session Event Directory.
Multi-Session / Conference Directory
Provide event attendees a home base. Display full agenda and all collateral at one URL and seamlessly connect myriad sessions, panels, suites, booths of your event through a central directory.
Virtual Lobby
Virtual space for attendees to mingle, network and engage with one another between sessions. For hybrid events, avoid losing online audiences during live streams by providing online engagement during natural breaks in the action.
Hybrid Event Support
Monitor Mode for the elimination of feedback in hybrid events and Virtual Lobby for in-person attendees on mobile devices and remote attendees at desktops to mingle and network.
Mega Event Support
Cascade presentations or entertainment streams to the stages of multiple Shindig so to host 10's of thousands with all enjoying the same content or presentation, while also being able to interact and discuss with one another.
Trade Show, Exhibit Booth, VIP Suite Support
Provide each session with its own individual URL for marketing materials. Allow hosts and exhibitors to customize their session as desired. Restrict access as they wish. Maintain individual attendance logs.
Event Promotion / Registration Splash Page
Your own customizable webpage to promote your events and host graphics, bio's, links, videos, marketing materials, and other event-related content for view by potential attendees before and after the event.
RSVP / Reminder System
Customize your confirmation emails and reminder emails so to include multiple touchpoints for sponsors. Include collateral helpful for the planned experience. Maximize attendance with timely customized reminders.
Maximized Participation
Open Podium - Town Hall Style Participation
Hosts can enable at will an Open Podium to allow any participant who wishes to come to the stage on a first come first served basis just as if there was an open mic at an in person event.
Soapbox; Audience controlled Open Podiums
Allow for free form events where the audience can open podiums for themselves at will allowing participants to themselves choose if they wish to address all others at any time.
Spotlight Stage Sharing
Hosts can selectively bring any participant to the stage to address all at a single click with the capability of up to 6 speakers or content on the stage at any one time.
Searchable Attendee Directory
Find and connect with any attendee by name, company, title or other data collected at registration. Customize the fields you wish to enable search by.
Screen Share For All
Whether you're on the stage or in a private chat, share your screen with those you desire with a simple click.
Polling
Engage audiences with polling that includes dynamic graphic display of voting tabulation.
Publish Questions w/Attribution
No more need to read audience questions as if submitted on a postcard. Publish question for all to see, including host, with audience member full identity if desired including their image.
Best Ease of Use
Browser based platform (No Download / No Install)
All events are accessible by a customizable url. No downloads or account creation required.
Tablet and mobile app
Dedicated apps for iOS and Android.
Audience controlled Open Podiums
Allow for free form events that require no admin to manage the stage, where audience members can open podiums for themselves at will if they wish to address all other participants at any time.
Intuitive UI
Shindig requires no user training and boasts robust help resources for any who wish. Importantly Admins can help users in private video chat without disturbing the entire event and likewise participants themselves can share tips in private chat.
Fast Admin Onboarding
Mastering Administration and moderation takes less than 20 minutes and is aided by a library of self guided tutorials and videos.
Advanced Production Tools
Video Chat Backstage
Prepare speakers backstage while they can still monitor the proceedings on Stage just as they might at an in person event.. Pre screen prospective questioners with other admins and vet their camera and mic levels before they join the stage.
Multi-person slide show controls
Let your speakers drive their own presentations from the podium, or jump in from backstage to advance slides and videos on the screen.
Simul Stream / Event Broadcast
"Platform" events offering a premium exclusive participatory experience to one audience on Shindig and a broadcast passive viewing experience on social media by simul streaming to FacebookLive, YouTube Live, and others
Picture in Picture Screen Share
Dont lose the power of your visual presence adds to your presentation, slide deck or other collateral that you prefer to run from your laptop rather than uploading.
Recordings
Receive HD video files within seconds of the events ending for harvesting for website, podcast ,social media clips or archives. Superior quality achieved by lossless recording of every bit sent to the Shindig server vs screen capture.
House lights / Turn Off Private Chat
Create drama and focus all's attention by reducing or eliminating the view of fellow audience members. Feature also suspends audience's ability to initiate new private video chats.
Multi-Person Admin control
Up to 4 admins can work the event with all of the capabilities available to each.
Pre Event Access for Rehearsals and Setup
Access your event at any time for rehearsals, and preparation. Save time in advance of each event by preloading videos, files and any other assets you may draw upon during the event.
White Glove Production Services
Full production support is available on request from our team of experienced virtual and hybrid event specialists. Ask for a quote.
Monetization, Branding and Customization
Dynamic Calls to Action (CTAs)
Bring up multiple call-to-actions dynamically, for maximum impact, throughout the event, to drive audiences to engage with Sponsors, sign ups, downloads, purchases or engage as you wish.
Announcements
Make important text announcements that stand out and are reliably registered by all in the audience. Make host text announcements that appear prominently on screen and don't have to be hunted for by all in text chat.
Customize Everything
From backgrounds to podium screens, widgets, landing pages and email reminders - make every touchpoint your own and create branded spaces.
Impactful Sponsor Tools
Create branded contextual promotions through PDFs and videos displayed on stage, and logos or branding incorporated into the background. Drive engagement with sponsor links, sign ups and collateral through dynamically triggered Calls to Action (CTA).
Multiple Stage Presentation Layouts
Switch between multiple speaker layouts, and add or remove speakers with a single click, keeping your sessions varied and highlighting the most important content.
Ticketing Paywall with direct collections and GuestList Support
Collect ticket revenue through integrations of Shindig paywall with Stripe and Paypal. Get direct accounting and funds transfer. Upload guest lists for VIP's or special guests.
Sophisticated Event Access Controls
Host events open to the public, require registration with Facebook or Linked In, restrict entry to approved GuestList uploaded by host or use API's to send approved guests through to the event.
Event Analytics
See for yourself how engaged guests are throughout the event, with details of their participation; their questions, poll responses, appearances on stage, and engagement.
Zapier Integration
for exporting of event data to CRMs
Customizable Data Collection
Customize meta data fields collected on entry. Use for lead generation or for community building. Make populating fields required or optional. Display data to all in the event or collect it just for the host's use.
Customizable Consent Checkbox
Support use by sponsors or other 3rd parties of email lists and other data by customizable opt in consent check boxes with option to make required or at attendee's discretion
Top Level Security
SOC 2 Type II Certification
We're proud to have SOC 2 Type II level accreditation from the AICPA.
Single Sign-On
Keep events maximally secure to those registered to your organizational network by using SSO integration capabilities.
No Open Mic
Shindig architecture makes it impossible for there to be an accidental open mic that allows a single user to disrupt the entire event.
No Zoombombing
With no open mic, there is no danger of heckling or other disturbance from an errant mic accidently left open. Shindig architecture also blocks random streaming of inappropriate video files. Text chat controls also limit others ability to hijack text chat.
No Data Harvesting
Shindig architecture avoids displaying your event participants in list form such that they may unwittingly be made available for copying and harvesting by competitors.
Report and Ban Functionality
An undesirable entrant who has somehow gained access is easily removed from an event by Admin Ban Function which kicks users from the event and excludes banned used reentry.
Not Just Video Chat
Imagine online events that are just as interactive, productive, and memorable as real life. Shindig gives you the tools you need to stop imagining and start experiencing. Sign up for a free demo and see how it works for yourself.