Case Studies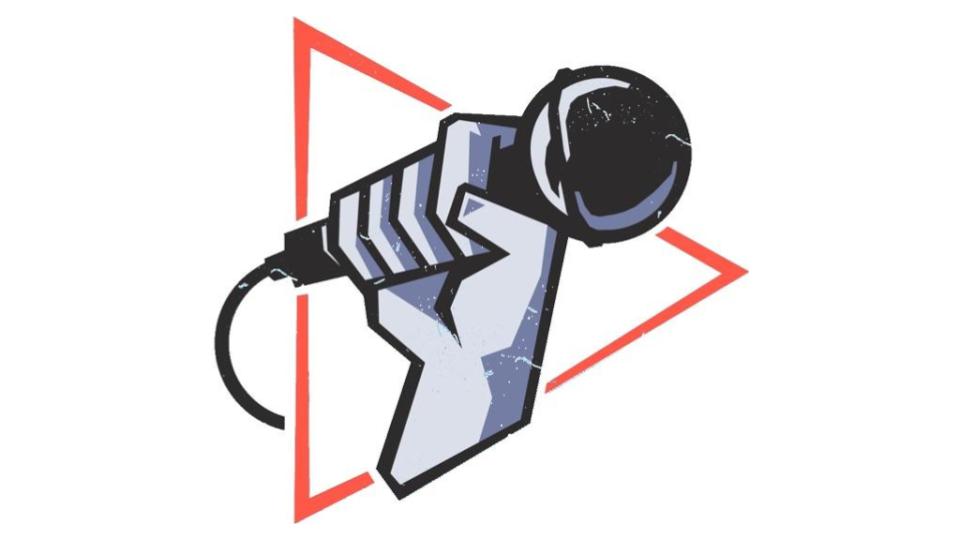 Podcast Movement hosted a mixer for the attendees of their SHIFT2020 Conference. After the conference, attendees joined the Shindig event and listened to music while socializing and discussing topics from the presentations earlier in the day.
See More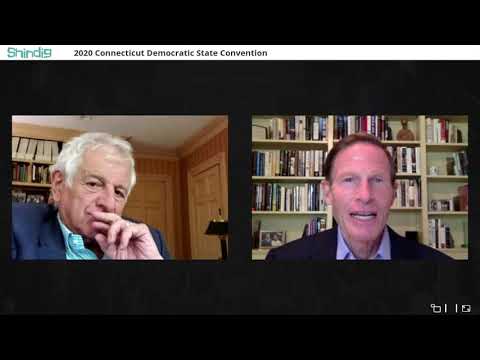 CT Dems showcase that they can respond to the COVID-19 crisis and not miss a beat; offering their delegates the degree of natural interpersonal exchange of opinions they would have had at the in-person convention, on Shindig.
See More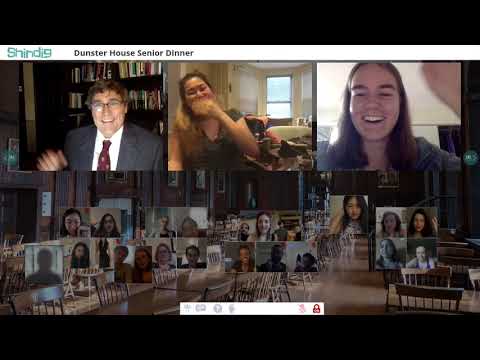 Harvard Seniors gather for Shindig enabled Commencement receptions, Senior Dinners and Departmental Award Ceremonies marking their milestone rite of passage with social celebrations despite COVID-19.
See More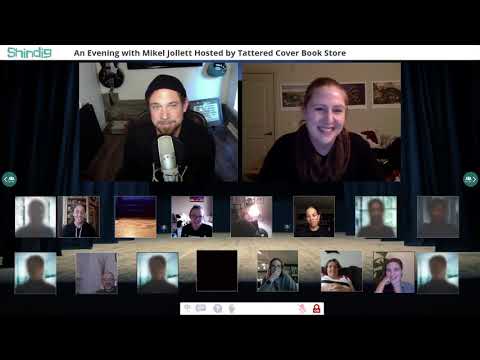 Macmillan sought to promote platinum artist Mikel Jollett's new Memoir and enlisted Shindig to power National Book Tour
See More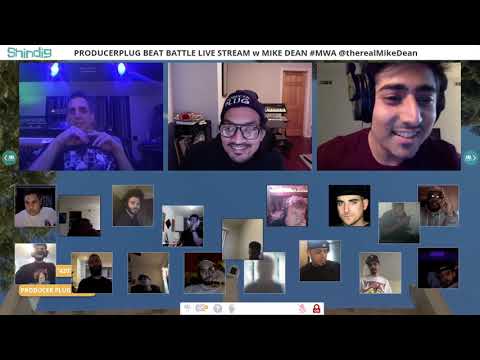 When Covid causes doors to close on local in person beat battles, another opens on global beat battle events with legendary hip hop producers.
See More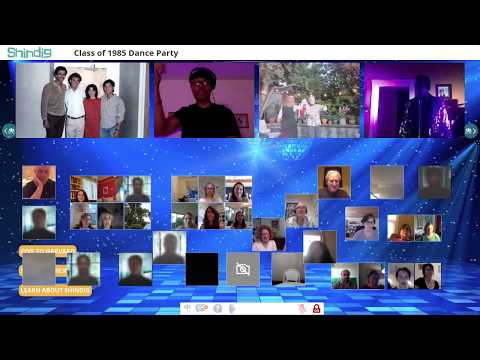 Reunion Class doesn't let Covid interfere with their planned celebration and instead party online at a Shindig enabled Reunion Dance Party with live DJ, MC and chance for all to show they still got their moves.
See More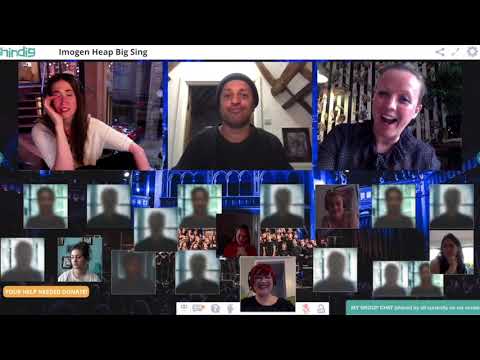 UK Charity leverages their Celebrity support for uniquely engaging fundraising series that gives participants once in a lifetime opportunity to sing together online with their favorite artists.
See More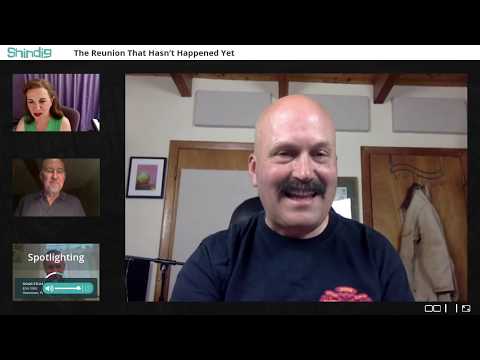 Yale 80 brings their missed in-person event online with Q&A's with Yale administrators, talks by prominent classmates, the Whiffs and multiple other live performances and plenty of unstructured socializing
See More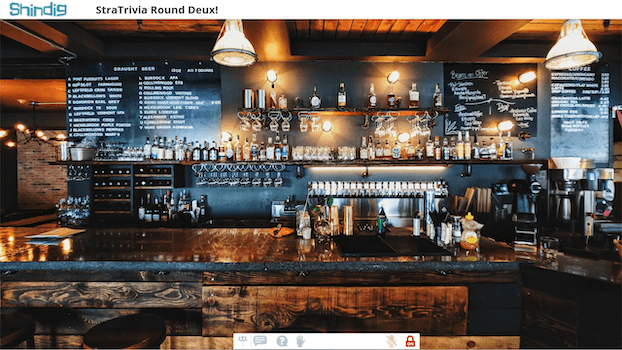 Creative Team Head seeks to keep the team in peak form during crisis by injecting casual online social experiences into their schedule of unrelenting Zoom calls.
See More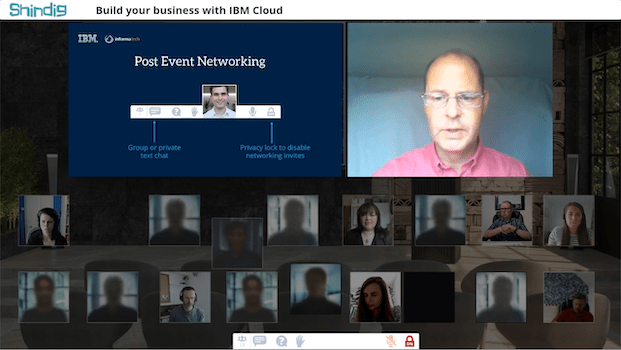 Executives from self-isolated locations around the globe convene with greater interactivity that Zoom, Teams or another tech can provide
See More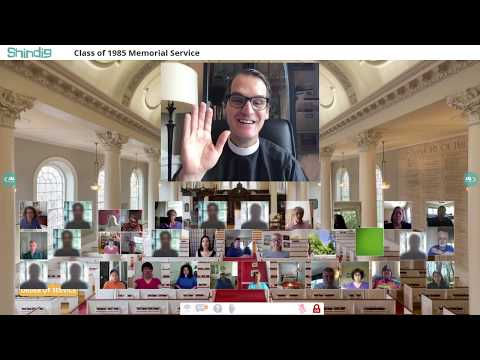 Reunion Weekend is brought to a close with a moving online In Memoriam Ceremony with multi-denominational commemorations, musical performances and personal remembrances from classmates
See More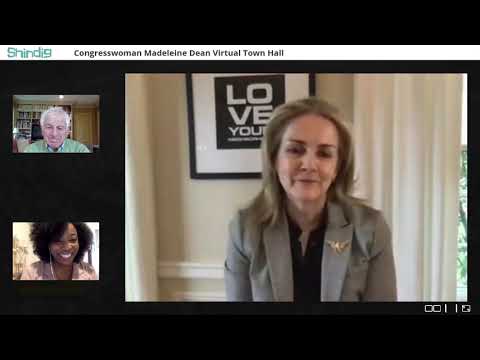 Congresswoman Madeleine Dean brings campaign fundraising online with all the personal touch that her in person events were known for.
See More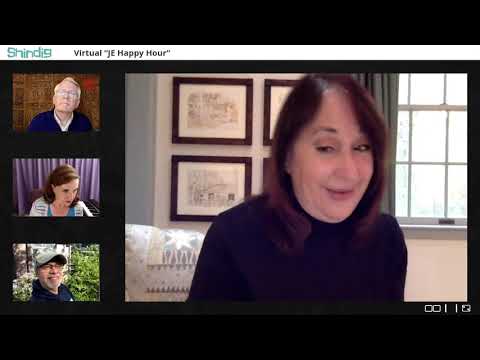 Yale class of 1980 uses Shindig as a resource to virtually connect during COVID-19. They utilize the unique Shindig functionality to play a game and have a reunion with friends.
See More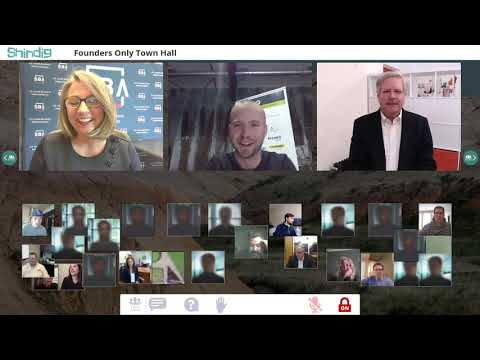 North & South Dakota Senators hosted a town hall to meet constituents face to face and address challenges facing founders amidst the COVID-19 crisis.
See More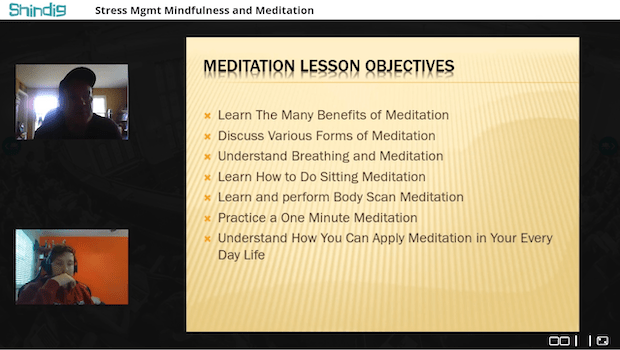 In order to accommodate the COVID outbreak and still serve their students, CCM needed to make a full transition of college, from classes to faculty meetings to community outreach.
See More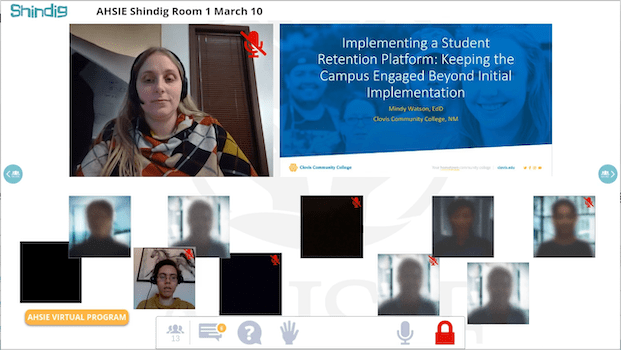 AHSIE had 72 hours to plan and confirm 60+ sessions and train presenters. The decision was made on Wednesday. The transformation happened Thursday through Saturday. And the virtual conference launched on Sunday.
See More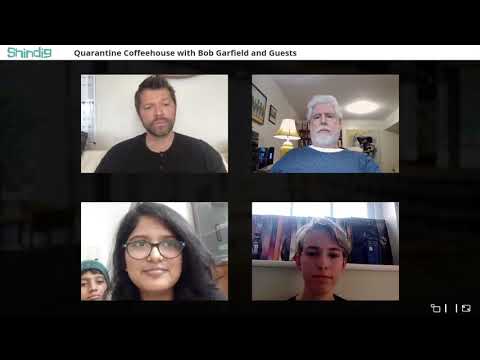 NPR's Bob Garfield took to the Shindig platform to connect with listeners from around the world for his first Quarantine Coffeehouse with special guests Misha Collins, Ida Rose Garfield, and Boris Brodsky
See More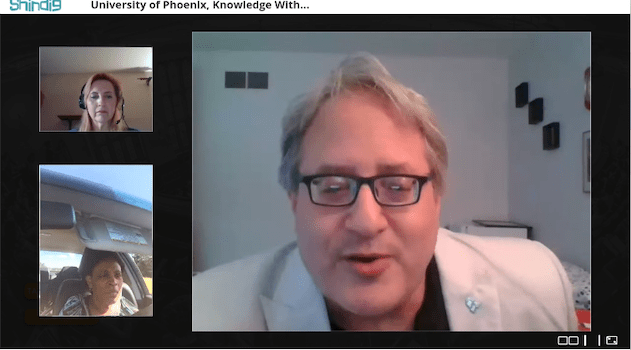 Hold a multi-day, multi-faceted summit entirely online for the 2nd year in a row
See More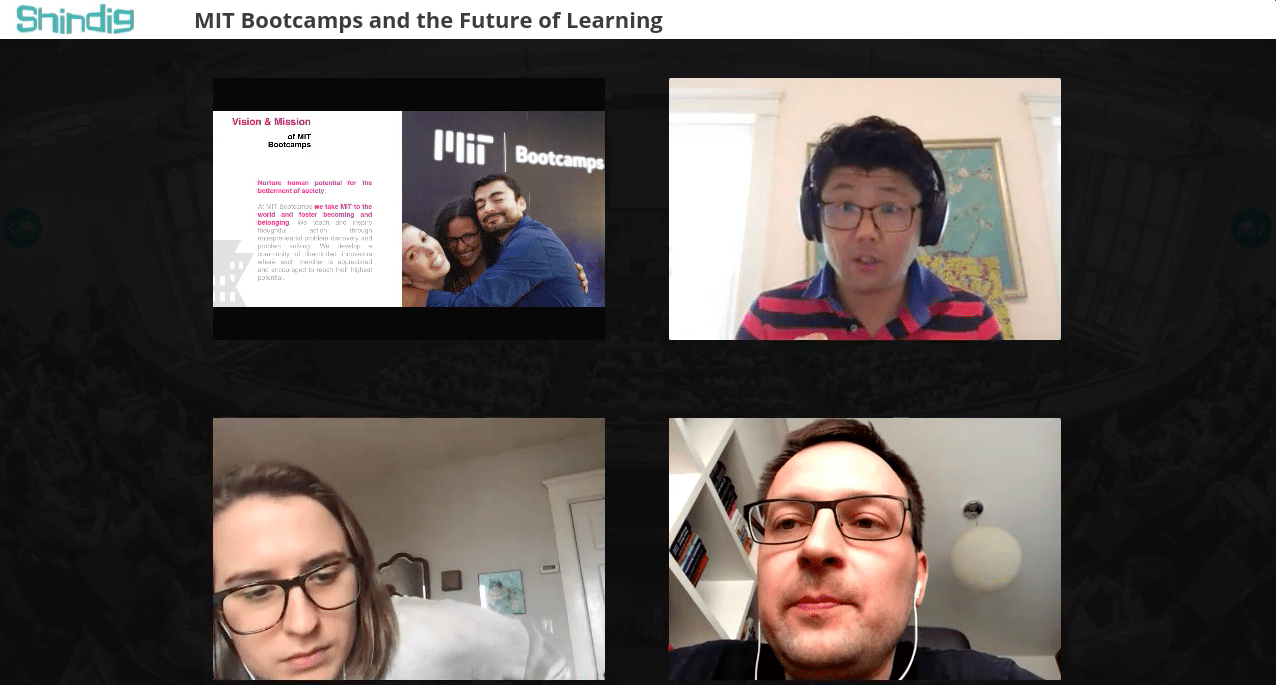 Introduce MIT Bootcamps and answer questions from prospective students.
See More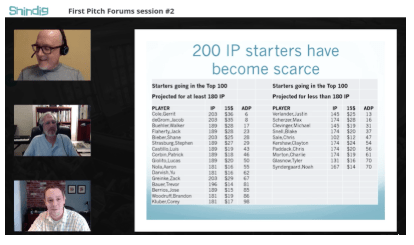 USA Today baseball columnists engaged their audience of fans with pre-season discussions in anticipation of a great new season and to continue the ongoing commentary and conversations about stats and players.
See More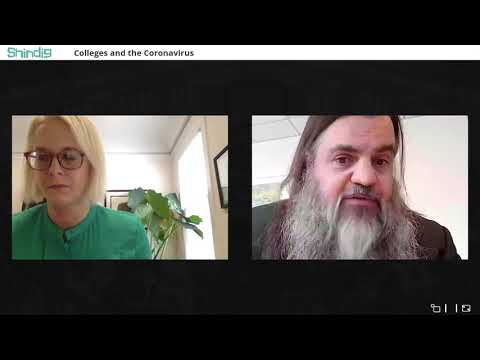 Amidst the global COVID-19 Crisis, Chronicle of higher education aimed to connect a panel of experts with college administrators around the globe to provide updates on COVID-19 and discuss solutions to key challenges facing colleges & universities.
See More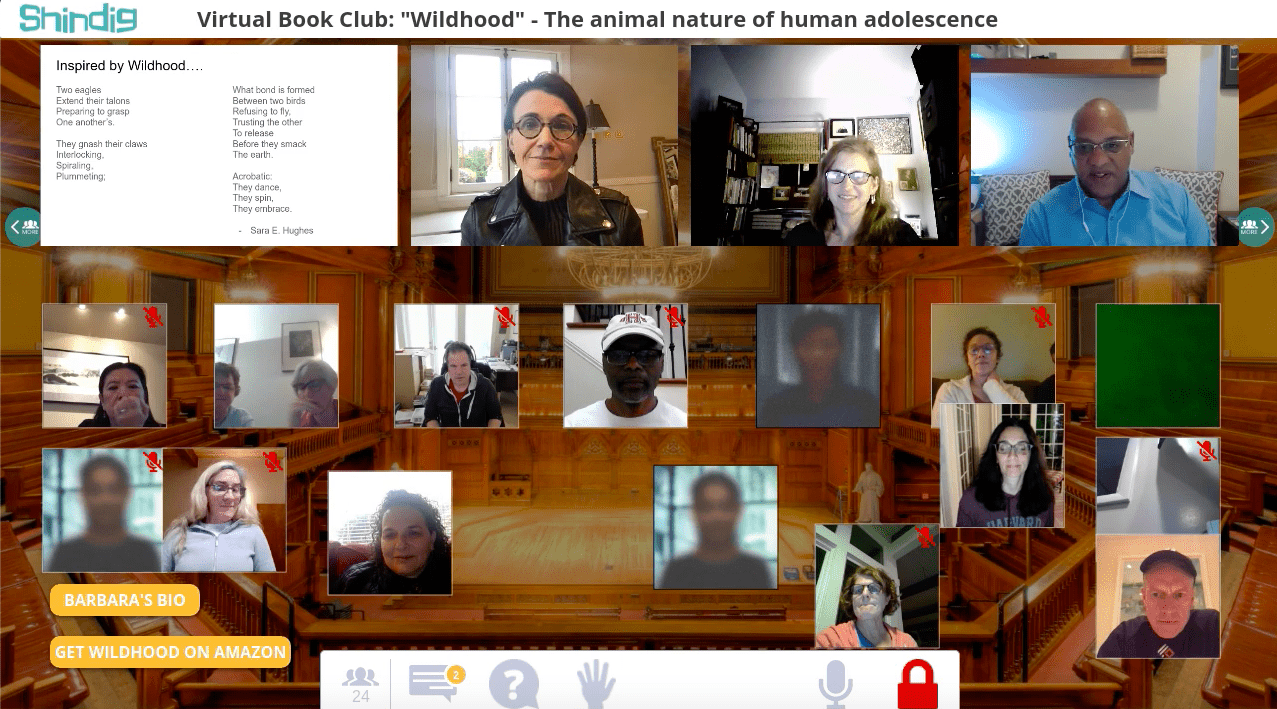 Ahead of Harvard's Class of '85 reunion, Harvard alumni relations aimed to build excitement around the Class of '85 reunion by connecting alumni virtually.
See More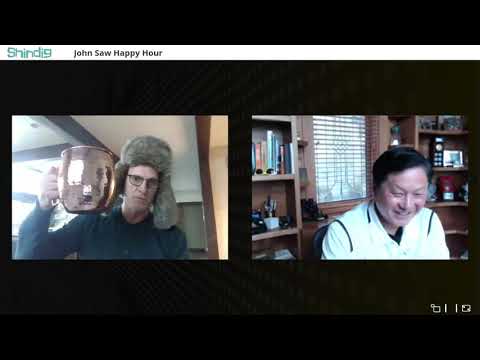 Sprint CTO, John Saw, toasted the team's hard work to reach the Sprint/T-Mobile Merger milestone.
See More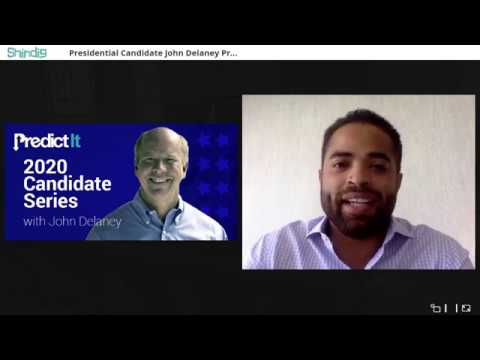 Presidential Candidate John Delaney PredictIt Town Hall
See More

Clever, an award-winning agency that helped establish influencer marketing, gathered their entire staff from across the globe virtually for an end of year staff town hall.
See More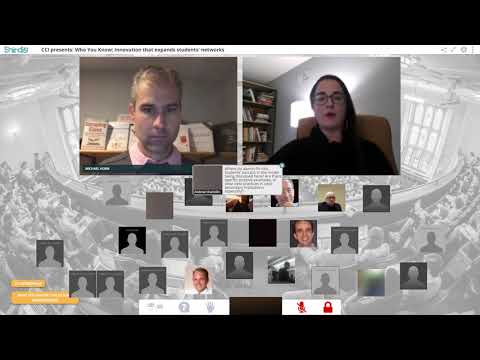 Michael B. Horn, co-founder and distinguished fellow at the Christensen Institute and principal consultant for Entangled Solutions; and Julia Freeland Fisher, director of education research at the Institute and author of the new book Who You Know: Unlocking Innovations That Expand Students' Networks,  explore the latest tools, data, and real-world examples that schools can harness to transform into hubs of next-generation learning and connecting.
See More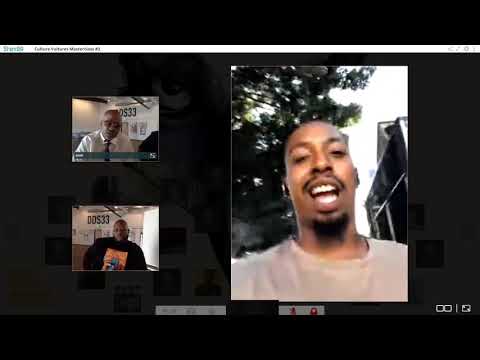 Damon Dash and Kenyatta Griggs Launch "Culture Vultures" Online Interactive Master Class.
See More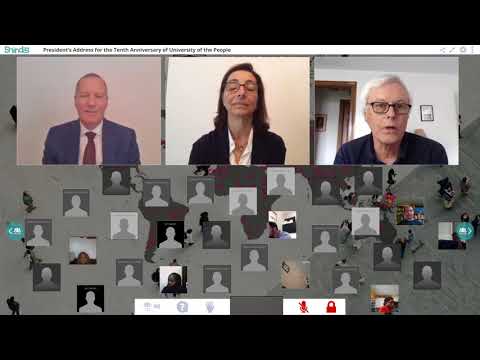 University of the People celebrates their tenth academic year with a worldwide live virtual Shindig event.
See More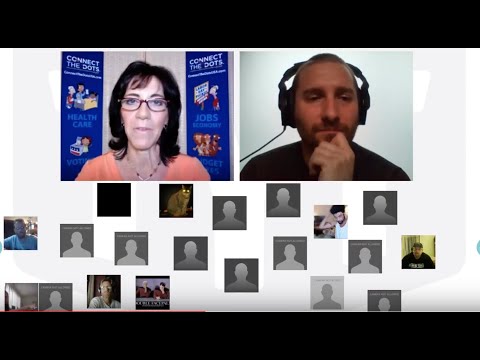 The Young Turks offer a new level of membership-only high-quality online engagement with virtual TYTownhalls!
See More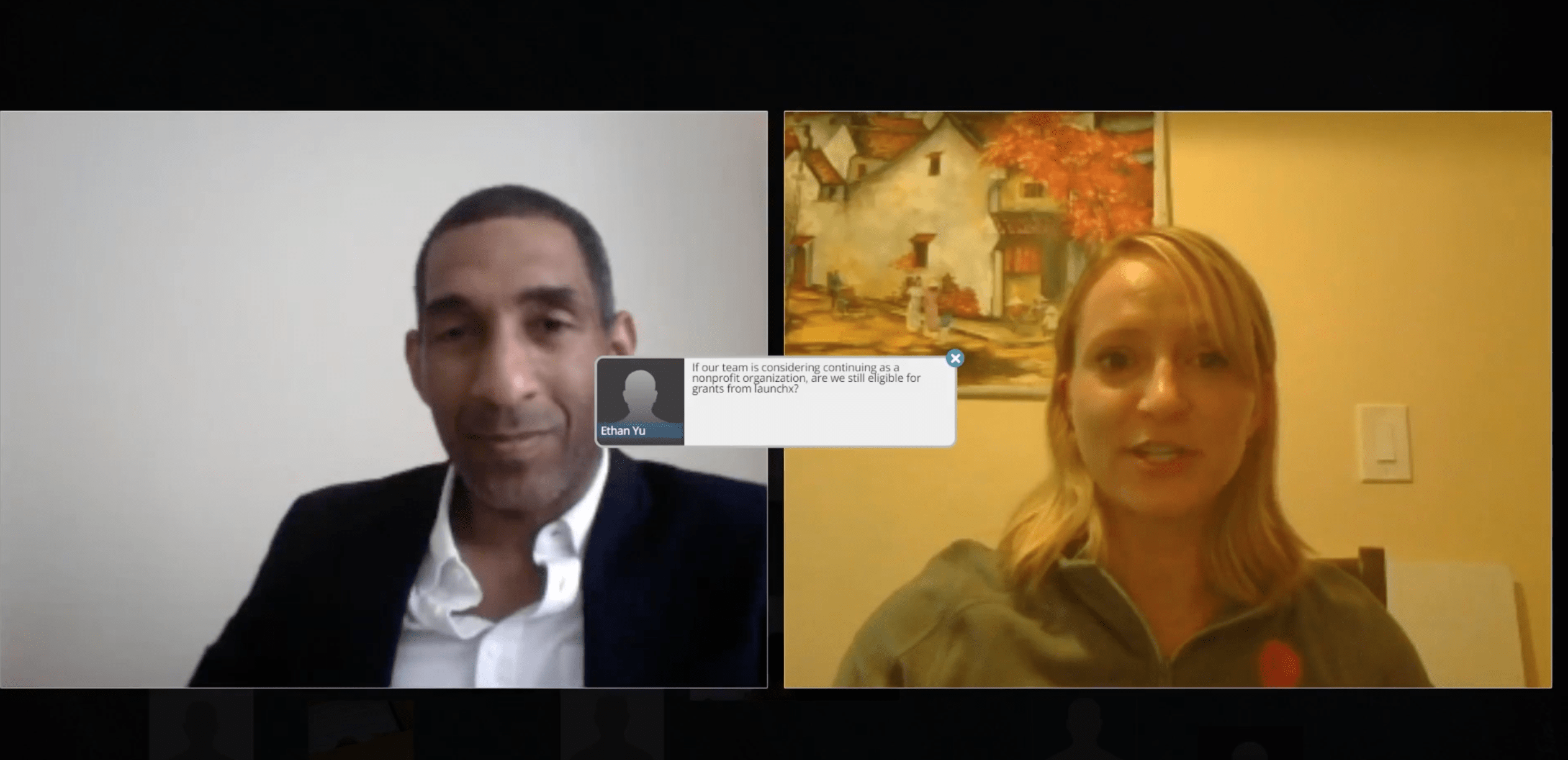 The entrepreneurship mentor program held at MIT, University of Pennsylvania, and Northwestern hosts a series of interactive workshops on Shindig.
See More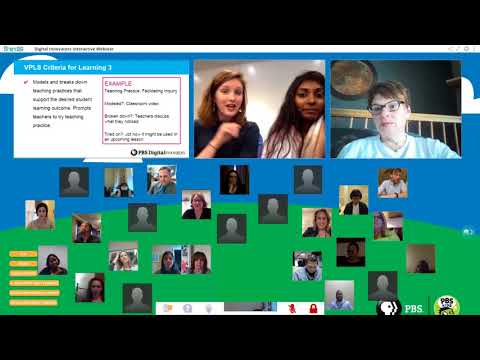 PBS hosted one of their biggest annual events, The PBS Digital Innovators Program, on Shindig. The event recognizes top educators from around the country, while giving them the ability to connect and work with their local PBS station representatives to develop and implement community programs.
See More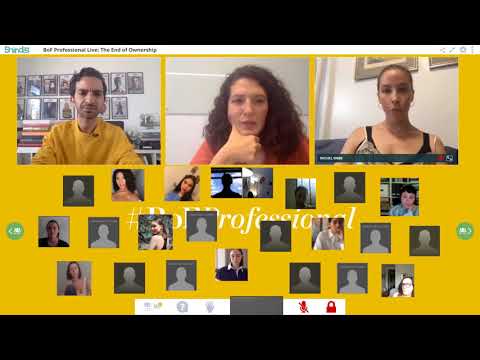 Business of Fashion hosts their first live subscriber-only Shindig giving live access to Founder Imran Amed and Chief NY Correspondent Lauren Sherman.
See More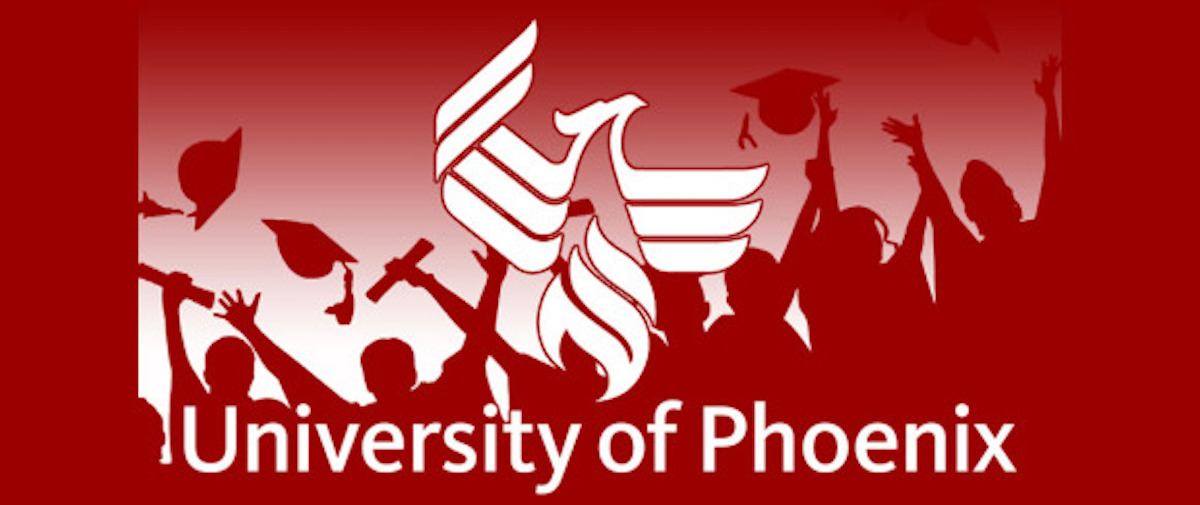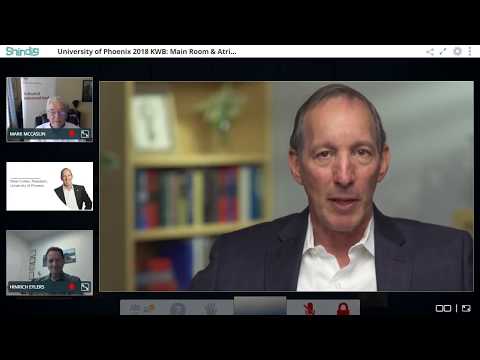 UofP first-ever online conference courtesy of Shindig improves participation four-fold while saving time and money.
See More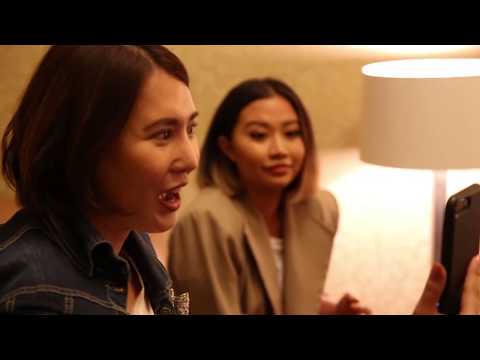 Barnes & Noble celebrates the release of INFLUENCER by Brittany Hennessy with a live online Shindig Q&A!
See More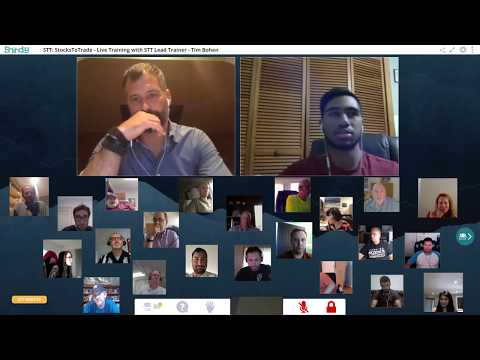 StocksToTrade engages potential new clients, introduces their stock trading program, and educates their online community with Shindig!
See More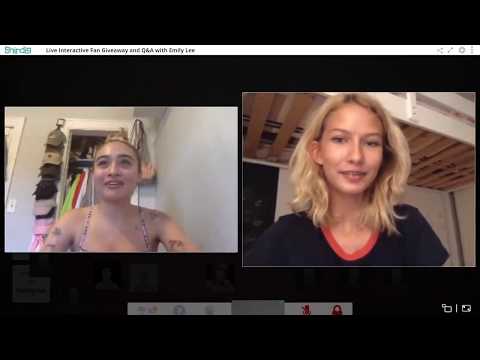 YouTube Super Star, Emily Lee partners with Sephora, InfluenceLogic, and Shindig to host a live online audience Q&A.
See More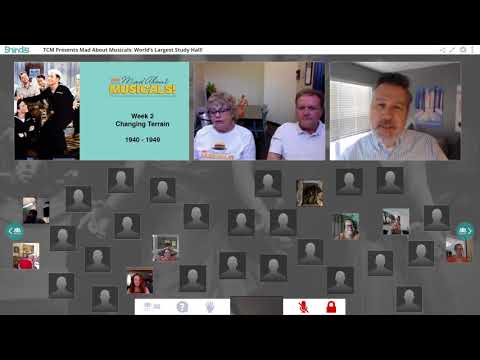 Shindig powers the World's Largest Study Hall for TCM's and Ball State University's "Mad About Musicals" online class.
See More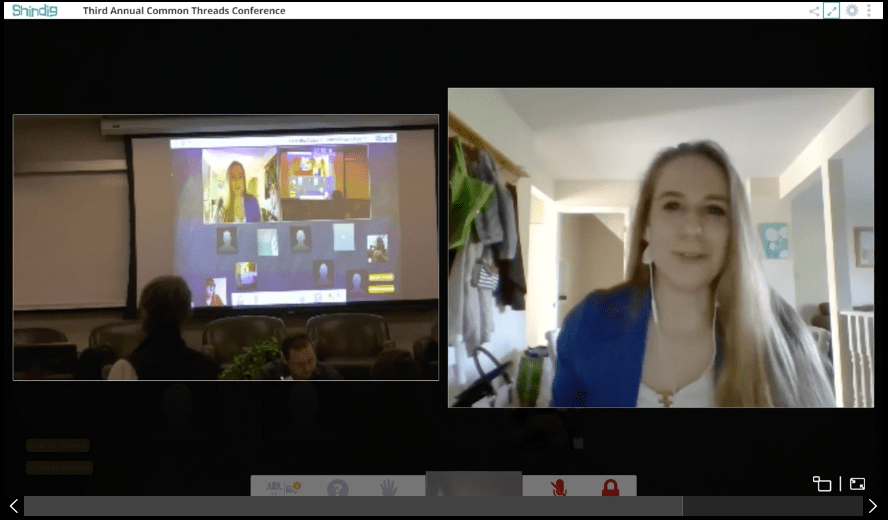 University of Regina expands access to their 3rd Annual Common Threads Conference by taking it virtual with Shindig!
See More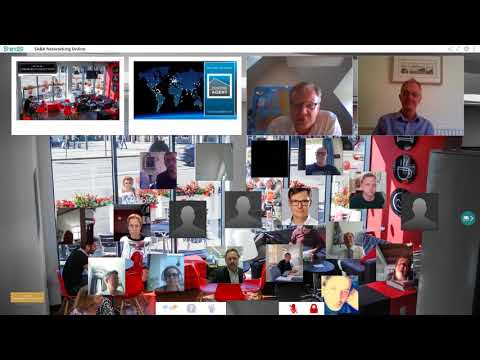 SABA creates a modernized extension of their traditional networking events with Shindig.
See More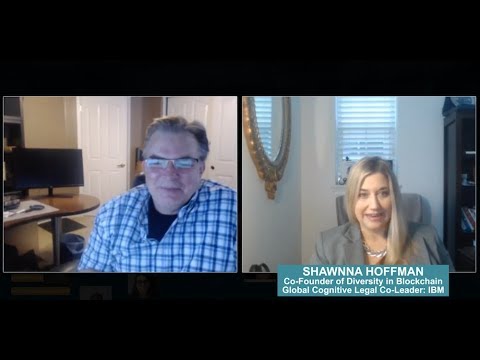 The Founders of Diversity in Blockchain coming from IBM and Goldman Sachs host a live virtual panel discussion.
See More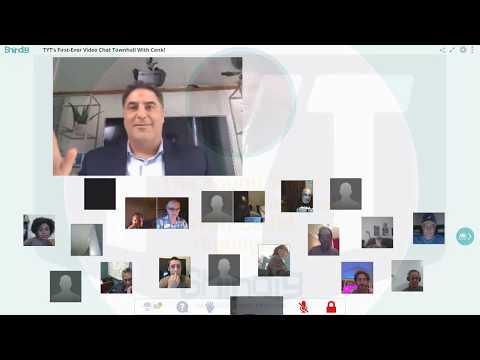 The Young Turks, the largest online news show in the world generating over 200 million monthly views with over 3.8 million YouTube subscribers, was looking for a way to give their paying members a premium super-fan experience to deepen the relationship, give members a greater sense of connecting to the brand, and enhance word-of-mouth.
See More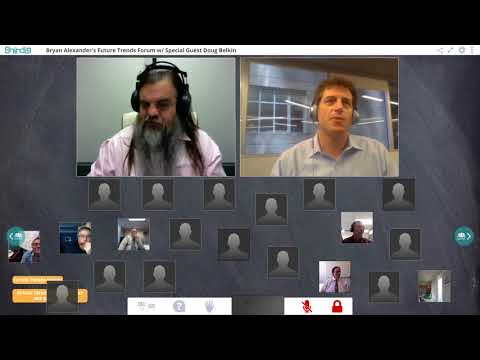 Doug Belkin, Higher Education Reporter at The Wall Street Journal, appeared on Brian Alexander's Future Trends Forum to discuss the pressing issues at the crossroads of education and technology. The weekly interactive online video chat discussion features interviews and audience Q&As with practitioners in the field sharing their expertise and experiences in edtech.
See More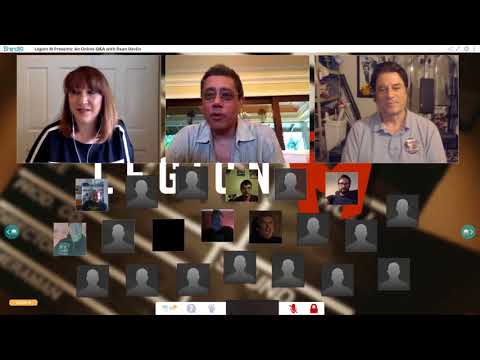 Legion M drove interest in their recent film release, Bad Samaritan, and engaged their high-values fans by hosting a live LIVE studio audience Q&A with filmmaker Dean Devlin on Shindig.
See More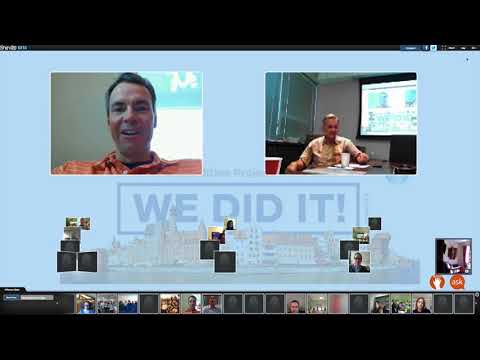 IHS Energy used the Shindig platform to host an employee engagement conference connecting their twenty-three  worldwide offices. 
See More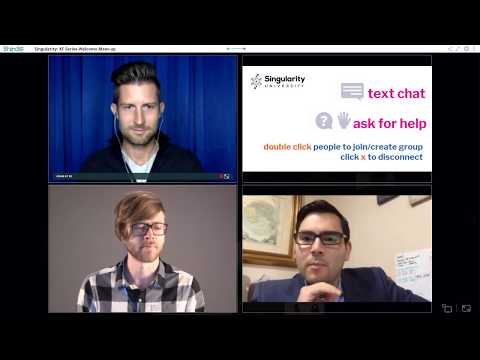 Singularity University engaged Shindig to host online courses designed to take students to the future and back, learning how to think exponentially and develop the skills towards building what Singularity defines as an abundant future.
See More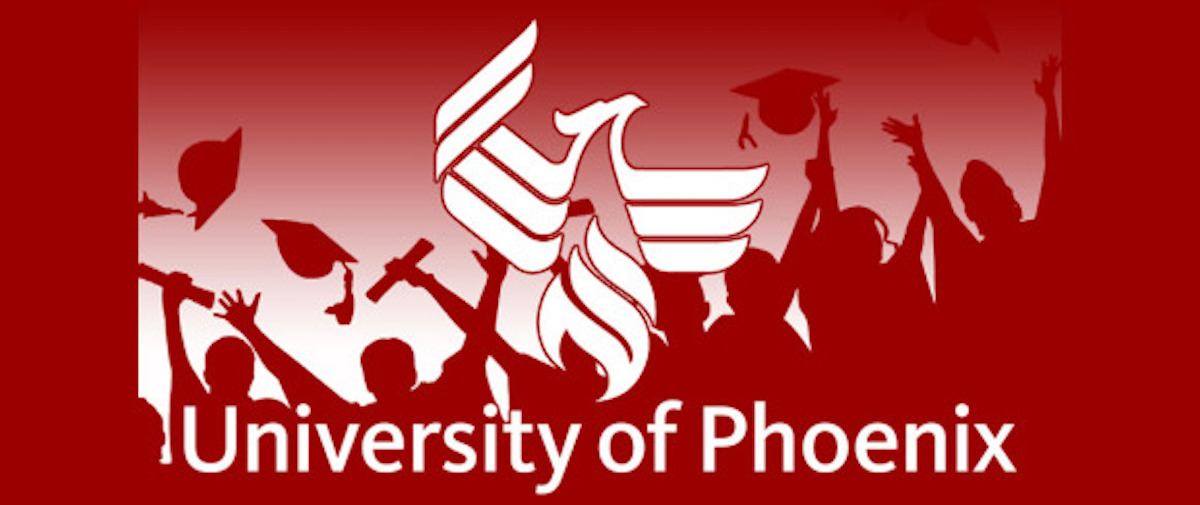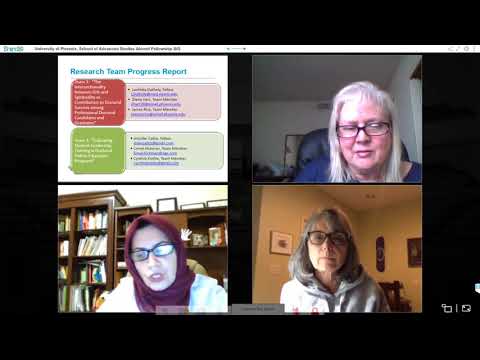 The Office of Scholarship Support at the University of Phoenix, School of Advanced Studies has partnered with Shindig to o
ffer the online collegiality and socialization needed for an advanced community of learning. 
See More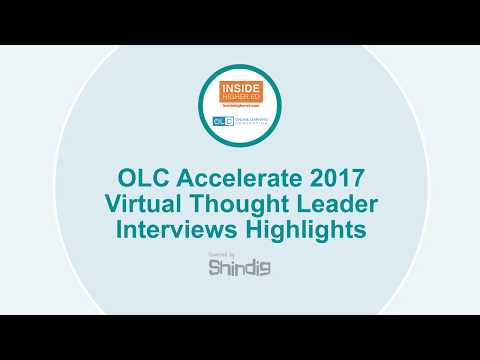 Inside Higher Ed and the Online Learning Consortium partnered to host interactive thought leader interviews, live from OLC Accelerate 2017.
See More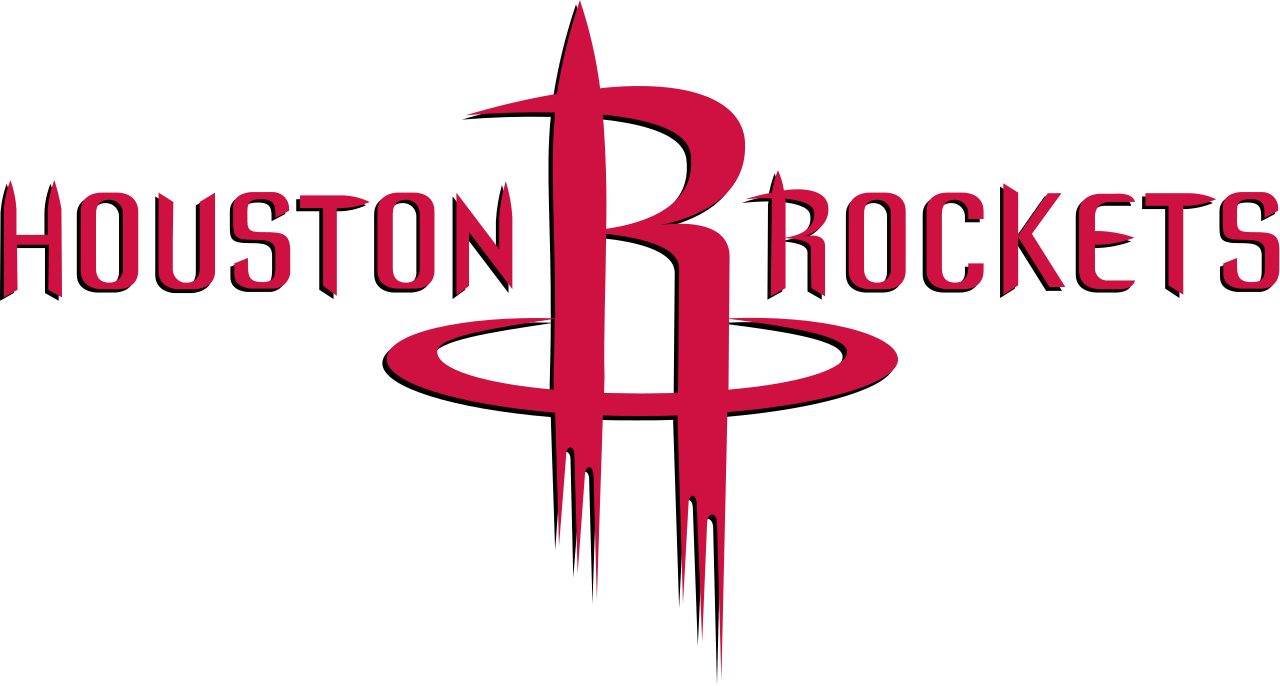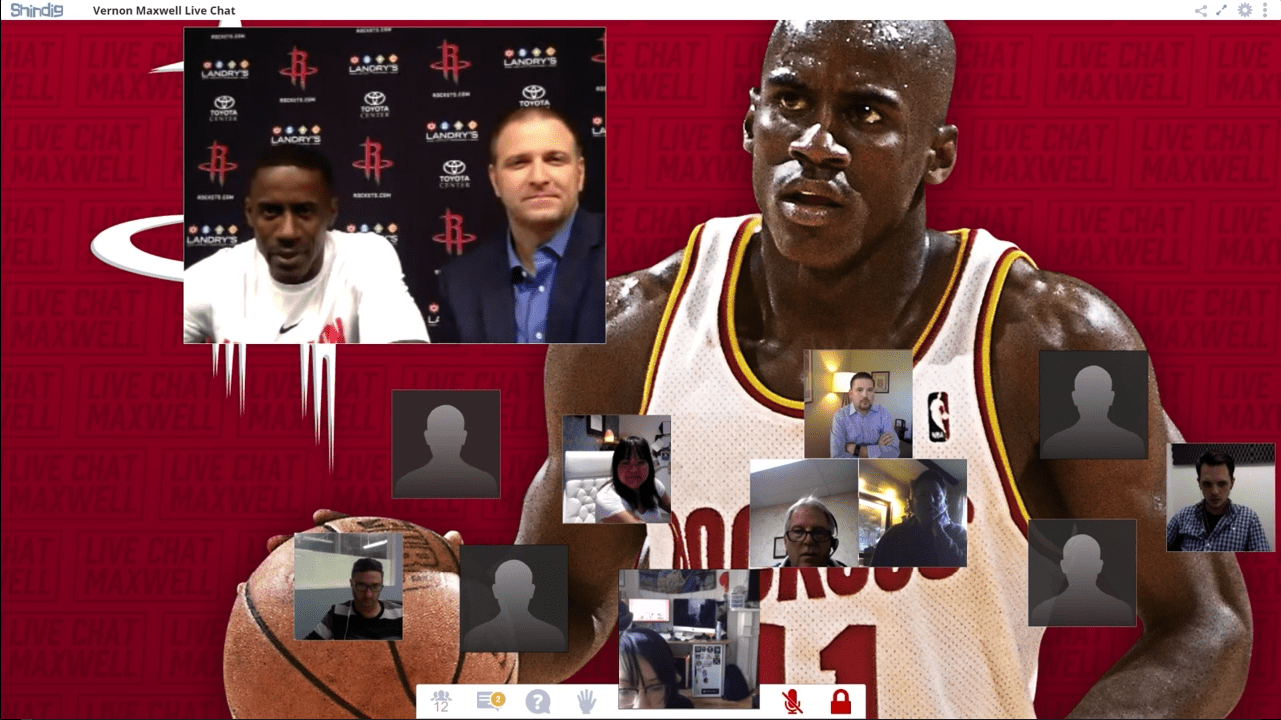 The Houston Rockets hosted an interactive video chat interview to honor legendary player Vernon "Mad Max" Maxwell and engage high-value fans.
See More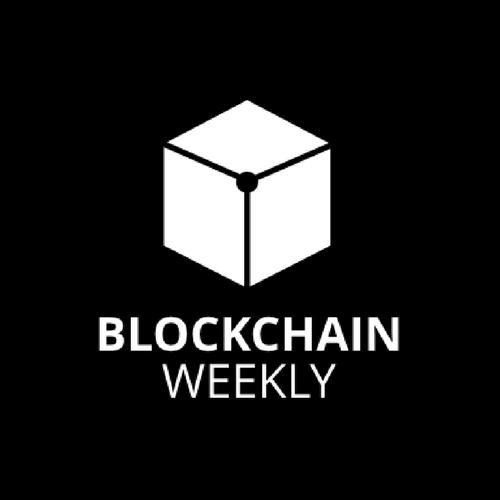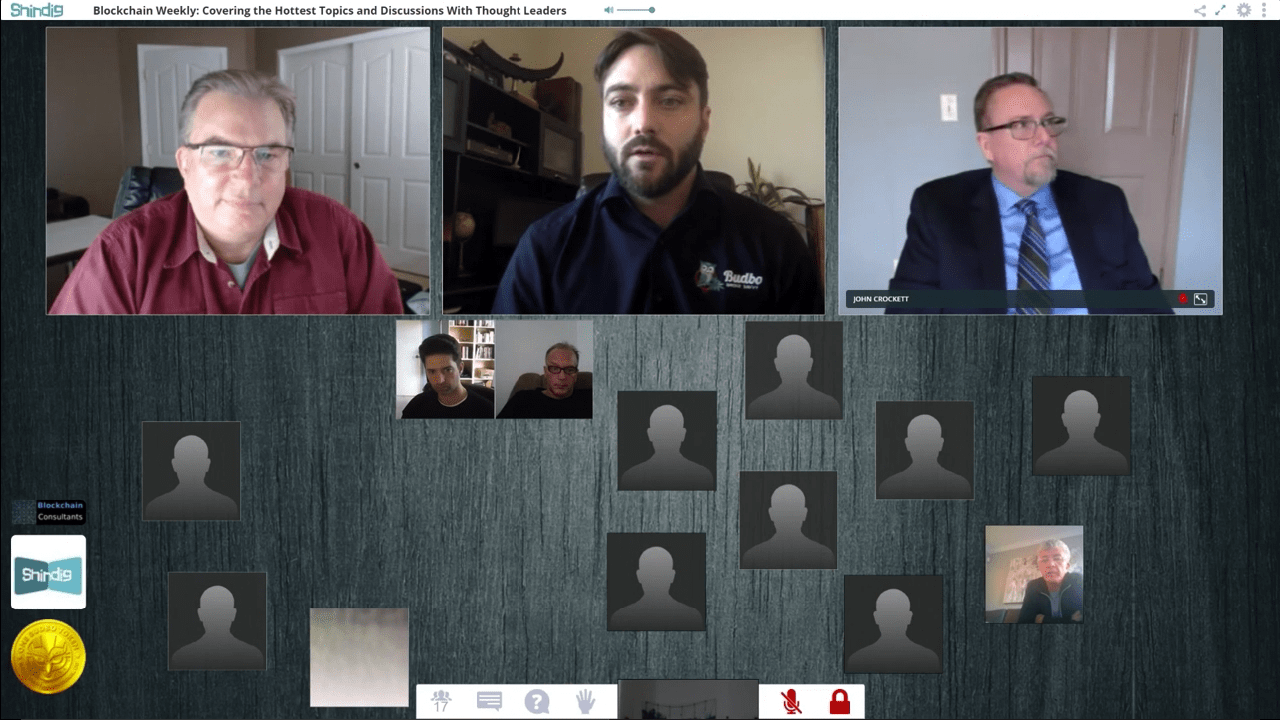 Blockchain Weekly is a discussion series and community that uses Shindig to discuss all things blockchain and cryptocurrency.
See More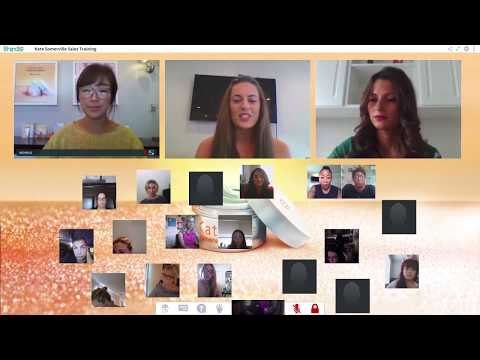 Berlitz and Kate Somerville needed to train remote attendees on language and sales, respectively, thus they turned to Shindig's video chat technology.
See More
Not Just Video Chat
Imagine online events that are just as interactive, productive, and memorable as real life. Shindig gives you the tools you need to stop imagining and start experiencing. Sign up for a free demo and see how it works for yourself.