CASE-STUDIES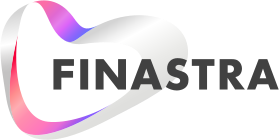 12/13/2021
Content
Finastra is one of the world's largest financial technology companies who chose Shindig to create an engaging virtual think tank with their strategic clients and valued partners around the future of financial services including HSBC and Chase.
Objective
Provide strategic clients and valued partners with an event experience that easily fosters collaboration, engagement and learning. Ensure the platform is easy to use so that CIO and COO level attendees and quickly jump in without any "can you hear me" moments.
Strategy
Leverage Shindig to host the company's Executive Advisory Board meetings virtually and allow attendees to seamlessly collaborate through Q&A sessions with audience members easily coming on stage to ask questions, as well as round table discussions that enable hosts to jump in and out of private chats or group discussions.
Results
Finastra replaced their dynamic in-person meetings in an easy fashion that allowed attendees to listen, speak and connect in real time and face-to-face.