CASE-STUDIES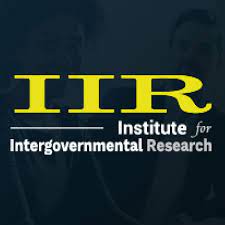 03/02/2022
Content
The Institute for Intergovernmental Research (IIR) used Shindig to move their 4 day summit online providing the full event experience in a virtual space.
Objective
Capture the benefits of peer-to-peer learning within large or small groups. Achieve this alongside panel discussions in a mutli-session, multi-day event while allowing diverse government employees to engage on the without any training thanks to Shindig's simplicity.
Strategy
Produce a dynamic event utilizing multimedia feeds that accompanied speakers and guest hosts that moderate the event with Shindig's simple HDMI and API integration. Effeciently tap any of the award winners, there as attendees, individually and bring them into a "virtual green room" where an admin would check their connection and prepare them to then be spotlighted tothe stage and back down to the audience with ease. At the same time, allow teams to gather in groups to watch the award show while still viewing the live content all in the same room.
Results
Shindig allowed attendees to group together and talk privately face-to-face, while also being in the same room listening to conference speakers. They also leveraged the ability to create seperate workshops that allowed participants to engage in peer-to-peer learning through video chat in groups and easily bringing speakers to the stage and present their findings.The project and event were applauded by all key stakeholders providing IIR with confidence to produce several more complex programs with Shindig.