CASE-STUDIES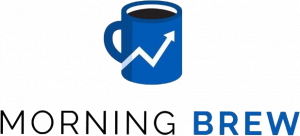 03/02/2022
Content
Insider's Morning Brew, a leading business news site, sought to offer premium engagement to paying subscribers through interactive monthly interviews with newsmakers.
Objective
Establish a series of monthly B2B events to further extend its reach and engagement with its readers and subscribers.
Strategy
Utilize Shindig's easy-to-use backend production capabilities to seamlessly stream live panel discussions and Q&A segments by simply copying the HTML embed code and pasting it into the Shindig platform, while also giving the audience the chance to privately network before and after each event's presentation in the virtual room.
Results
Morning Brew hosts on-going series of events across their Emerging Tech, Marketing, and Retail Brew communities, each connecting hundreds of attendees with thought leaders from leading companies across the tech, marketing, and retail industries.