NEWS
Shindig Announces Integration with Canvas LMS
By Steve Gottlieb on June 29th 2016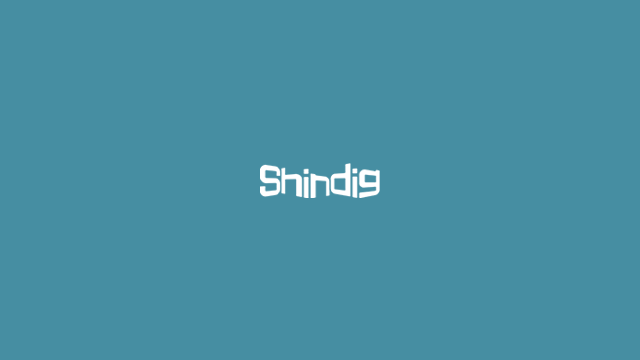 For additional information, please contact:
Christopher Downs  • 646.747.8960
FOR IMMEDIATE RELEASE
June 29, 2016
Shindig Announces Integration with Canvas LMS

NEW YORK, NY (June 20, 2016) —  Shindig, Pioneer in Large-Scale interactive Video Chat classrooms announced today its integration with Canvas by Instructure. As more and more colleges and universities transition to Canvas, a modern learning management system (LMS) that makes teaching and learning easier for educators and students, Shindig reaffirms its commitment to partner with best of breed education technology providers to create the possibility of seamless interoperability.
Shindig is a paradigm shifting video chat teaching technology, which addresses what many believe is the key shortcoming of online education modalities, what MIT recently termed the "interactivity vacuum". Shindig enables both the robust teacher-to-student engagement ideal for pedagogy and the informal student-to-student engagement requisite for peer-to-peer learning, student body formation and student retention.
"We are very excited about the enhanced interactivity a partnership with Shindig brings to teachers and students using Canvas," said Troy Anderson Director of Partnerships for Instructure. " Shindig's peer-to-peer approach to synchronous video chat for teaching and learning is a valuable addition to the online Canvas experience. The platform's robust teacher-to-student and student-to-student engagement can enhance student body formation and student retention."
Teachers at institutions using Canvas are now able to instantly schedule, customize and launch Shindig sessions directly from their Canvas LMS. These Shindig sessions can be used for class delivery, office hours, guest speakers, workshops, and are automatically added to student's schedules who are enrolled in the course.  Students are alerted when new Shindig sessions are scheduled and can RSVP and receive start time reminders. Additionally, students can now enjoy single sign-on (SSO) to Shindig sessions directly from the Canvas LMS. Teachers have access to session analytics reports including: attendance, duration of stay, time of entry, time of departure, engagement through question or sidebar chat and more.
The Shindig Canvas plugin is stored in a public GitHub Repo, where IT administrators of the university's LMS can install the free plugin.  Once installed, the IT Admin can contact Shindig to gain an API key for the ability to create on-demand Shindig sessions in their Canvas instance and set up a demo time with a Shindig representative. To get started, each Canvas client institution is awarded 10 free Shindig sessions of up to 1,000 attendees. 
"We are excited to become a part of the Canvas partner program, more and more we find institutions demand LMS integration and we find most of all they demand Canvas integration.  Many of our clients have been awaiting this integration to further their institutional use of the Shindig platform,." said Steve Gottlieb, Shindig Founder.
Those interested in learning more about Shindig can contact education@shindigevents.com. Watch the Canvas for Shindig tutorial video. To experience the platform in action interested parties may visit any of the growing number of online educational series hosted on the platform including; Edchat Interactive, Bryan Alexander's Future Trends Forum and more.
Upcoming events: https://shindig.com/site-upcoming/